ORDER ~ Friday 5am - Monday 8pm | PICK-UP ~ Wednesday 4-5:30pm in Chesterton on Dickinson Rd.
Eucalyptus Mint with Matcha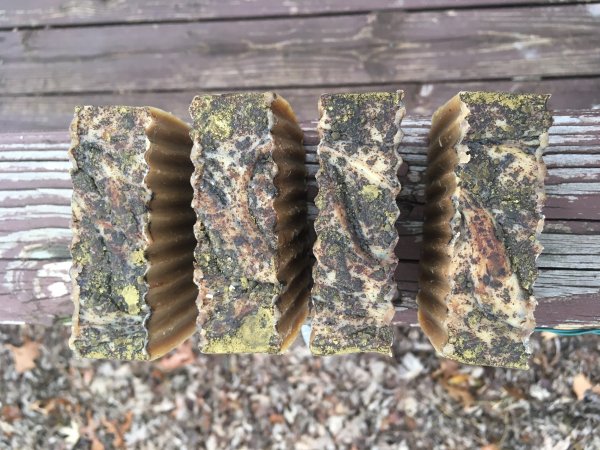 1 bar = $6.00 + $0.00 Assembly
Scented with essential oils of eucalyptus and mint and color with green clay and matcha green tea powder. Matcha has beneficial properties for the skin: Matcha is anti bacterial and contains incredibly high levels of epigallocatechin gallate (EGCG), which is helpful in reducing inflammation and to even skin tone. The antioxidants are also known for reducing acne and increasing skin elasticity.
Website and Online Farm Store Powered By
Eat From Farms